Traveling on Dialysis
Dialysis doesn't have to prevent you from traveling. Here you can learn more about the arrangements you'll need to make in order to treat safely while you're away from home.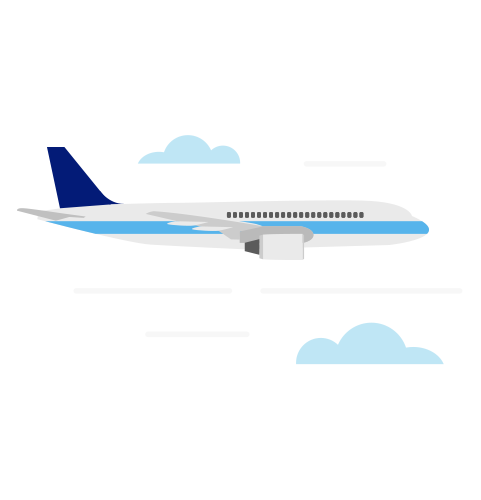 For many chronic kidney disease (CKD) patients, remaining mobile and able to travel is an important part of maintaining independence. You may need to travel for work or family commitments or want to travel simply because you enjoy it - and while traveling on dialysis may require special arrangements, you still have the opportunity to fulfil your travel wishes.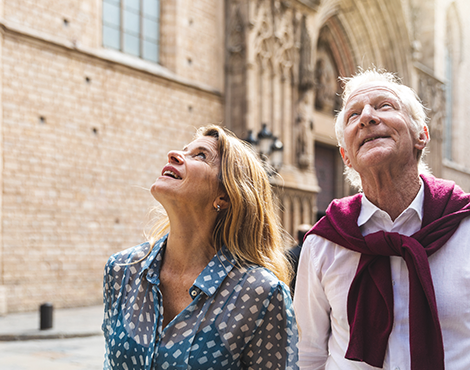 Is It Possible to Travel While I'm on Dialysis?
Yes, it is possible for most dialysis patients to travel and to continue their treatment while being away from home. Your clinician may even encourage you to travel, if you are able, because of the emotional boost it can give you. It is important that you talk to your clinician before you make any specific travel plans so that they can advise you about how to travel safely and help you make arrangements for staying on your treatment schedule while you're away.
Technological advances have made traveling by car or plane while you're on at-home haemodialysis (Home HD) or peritoneal dialysis (PD) simpler than ever before. An essential thing to remember is to make sure to pack enough of your medication to last you for your entire trip, plus a few days extra just in case.
You also need to either bring everything you'll need to perform your home haemodialysis (Home HD) treatments while you're away, or arrange to have the necessary equipment and supplies delivered at your destination in advance of your arrival. It may also be possible to make arrangements with a clinic or hospital at your destination to perform your in-centre haemodialysis (In-Centre HD) at their facilities. Make sure to check with your insurance company about whether your treatments at this new centre will be covered.
Your healthcare team will be able to tell you about the practicalities and airline guidelines for traveling with medical equipment and dialysis solution. You may also want to double-check with the airline you're flying on. Also remember to bring any personal and medication information you'll need – including your insurance card, your medication and allergy list, and all your treatment instructions. Making a full list of what you'll need to take with you while you're running through your treatment is a great way to make sure you don't forget anything important. 
If you are a home haemodialysis (Home HD) patient, it's important to plan well in advance, so any deliveries or changes can be made. Most dialysis companies recommend planning with at least 60 days' notice.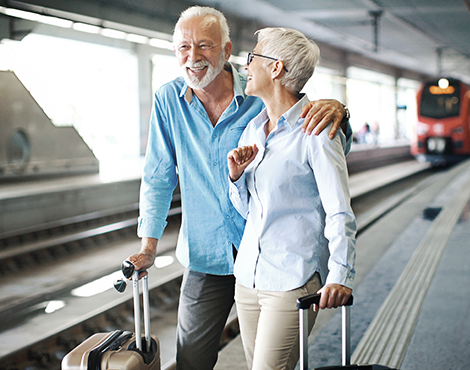 Is it Possible to Travel While I'm on a Transplant Waitlist?
Yes, it is also possible to travel while you're active on a transplant waitlist. However, you do need to inform your transplant coordinator about your travel plans. They will be able to advise you about whether you'll be able to return home from your trip quickly enough to accept a kidney, if one becomes available while you're away. If you won't, you can also choose to be "on hold" during the time that you're traveling. It is important to get accurate information about how this process works for the specific waitlist that you are on, so be proactive about seeking the answers to these questions before you make any plans to leave home.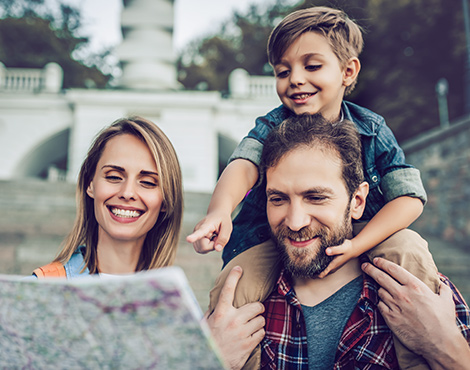 Traveling While on Peritoneal Dialysis (PD)
Because peritoneal dialysis (PD) patients can frequently have their supplies delivered to their travel destination, they often only need to bring their cycler (if they're on Automated Peritoneal Dialysis). This means that it is typically easier to travel on PD than other types of dialysis. However, if you are on peritoneal dialysis (PD), you still need to make a plan ahead of time for how you will pack and transport everything you need for treatment, or plan for delivery of treatment products.
You should coordinate your travel with your clinical care team, to make sure that you have all the supplies and information you need. Keep in mind that solution configurations, cycler sets, and power sources vary from country to country, so you will need to plan for that as well if you are traveling outside of your own country.
You must be sure to pack enough dialysis supplies to last you a few more days than the length of your trip, in case you experience an unexpected delay getting home. It might be possible for you to arrange to have your supplies delivered to your destination so that you don't have to carry them with you. If you choose to do this, make sure the supplies will arrive before you do. You also need to arrange to have access to a clean and well-lit space at your destination that you can use for your treatment.
If you're on APD and you're planning to be away longer than a week, you'll need to bring your own cycler with you. Any other supplies you need can be delivered in advance.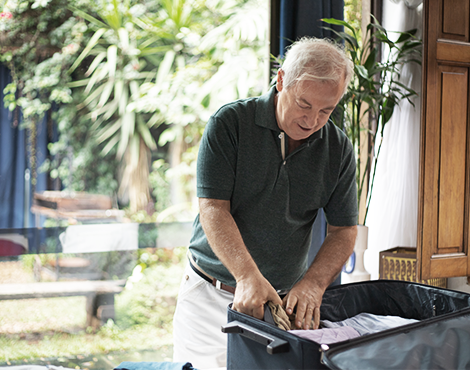 Traveling While on Home Haemodialysis (Home HD)
Most home haemodialysis (Home HD) patients will need to arrange in advance to get in-centre treatment at a centre close to their travel destination. Your hospital should have a travel coordinator that can help you make these plans, so speak to your healthcare team about getting the support you need. Also make sure you carry any medical information you'll need to receive treatment on your trip.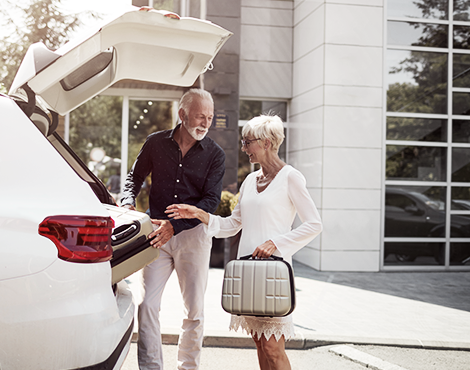 Traveling While on In-Centre Haemodialysis (In-Centre HD)
If you're receiving in-centre haemodialysis (In-Centre HD) treatments, you need to arrange in advance to be treated at a centre close to your destination. Most centres are experienced in coordinating treatments for traveling patients, so be sure to ask your healthcare team whether there is someone at your centre who can help you.
If you are planning to receive in-centre HD while you are away, you need to start planning for it at least 8 weeks in advance of your trip. Keep in mind that you will need to arrange your travel dates around the availability of treatment centres in that area. If you have specific date and time preferences, let the centre know as early in the process of arranging your treatments as possible. The centre may need a copy of your medical records in advance, so be sure to have these handy, and bring an extra copy when you leave for your trip.
Your first-choice centre might not have enough space to accommodate you during your trip. Be prepared to contact more than one centre in order to increase your chances of receiving treatment on the dates that are right for you.
If you have the chance, you should visit the centre you'll be treating at as soon as you arrive at your destination. Speaking with a nurse or administrator there may make you feel more at ease about treating away from home. 
Your dialysis clinic will usually be able to provide assistance with creating a plan that is right for you and help contacting the appropriate clinics near your destination.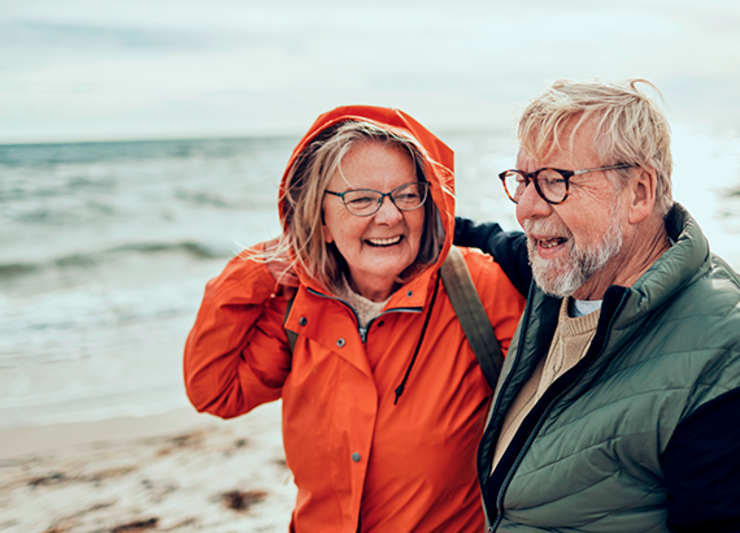 Are You a Caregiver or Does Someone You Love Need to Go on Dialysis?
Being a caregiver or a loved one to a dialysis patient means that your life will change in one way or another. Knowing what to expect will help prepare you for the journey ahead. Read more about what to expect, how you can support your loved one, and why it is important to care for yourself.
Learn more